Watch Video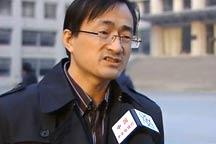 Play Video
The rise in China's consumer price index is the fastest in more than two years. Experts say mounting inflationary pressure may prompt further monetary-tightening to clamp down on price increases.
Professor Liu Yuanchun from Renmin University says food prices are the main driving force of the price increases. Accelerating urbanization and industrialization, together with a recovery in exports, substantially increased the demand of agricultural products. And hot money speculation of agricultural and other commodities is another key factor.
Liu Yuanchun, Renmin University said "Excessive liquidity and a change of people's investment ideas led to the capitalization of agricultural products and other commodities, making them targets of hot money speculation. Substantial liquidity flowed from real estate and capital markets to agricultural and commodity markets, further aggregating the tight balance of supply and demand and substantially pushing up prices."
In addition to measures cracking down on speculation, curbing liquidity is a key solution.
China's central bank raised its benchmark interest rates 25 basis points in October. If inflation holds, further tightening measures will be unavoidable.
Liu Yuanchun said "If CPI continues to rise above four percent in November, that means the real interest rates remained negative for consecutive eight months. This will further impact liquidity and prompt the start of a new round of rate-hike cycle."
Experts say consumer price levels may remain high for the rest of the year and the inflation would probably exceed the central government's three percent target this year. But experts stress sweeping price increases are not likely to occur. China's general supply and demand are still in balance and the economy is not overheated.
Editor:Xiong Qu |Source: CNTV.CN