Watch Video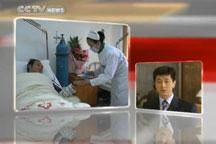 Play Video
For more on the Sichuan mine, we're now joined on the phone by our reporter, Xu Zhaoqun.
Q1: Hello, Zhaoqun ... You've been at the mine site all day long. Can you update us on the latest situation there?
Q2: The condition of the miners is a big concern around the country. How are they doing now?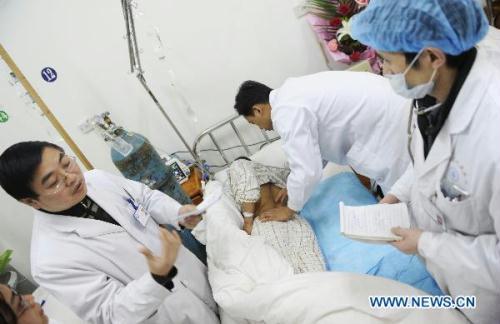 Doctors hold a consultation for a miner at a hospital in Weiyuan County, southwest
China's Sichuan Province, Nov. 22, 2010. The twenty-nine miners, who were trapped in
a flooded coal mine here on Nov. 21, were successfully rescued Monday. Eighteen
medical experts have held consultations for them. (Xinhua/Jiang Hongjing)
Related stories