Watch Video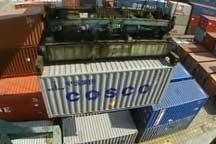 Play Video
Premier Wen Jiabao and his Russian counterpart Vladmir Putin have announced that they will enlarge the scale of a local currency settlement scheme used between the two countries. James Kim finds out how the measure will boost business across the border.
Early in 2002, the People's Bank of China and the Central Bank of Russian signed a treaty concerning trade settlements in their border regions. It prescribes that the banks of the two countries in the border regions can make trade settlements in both the ruble and RMB. In 2010, trade has soared, paving the way for an enlarging of the local currency settlement plan. The new settlement mechanism shows that the two countries are making developments and innovations in the field of capital and finance.
Jiang Yi, deputy director of Inst. of East Europe, Russian & Central Asia Studies, CASS, said, "On the one hand, local currency settlements can eliminate the losses due to exchange rate fluctuations in trade. It can also speed up trade settlements."
The expansion of local currency settlement mechanism has been a gradual process, but it will still be a long time before the plan can replace US dollars and euros. This settlement mechanism requires a very high level of stability in the exchange rate between the RMB and the ruble. It is seen also by some experts of great significance for China and Russia to withstand the global financial crisis.
Ji Zhiye, vice president of China Inst. of Contemporary Int'l Relations, said, "We will push cooperation forward. This means a lot for the development of regional currency and international monetary reform."
Local currency settlements will help both countries promote bilateral economic construction and cooperation while avoiding risks. But the plan will also take time to reach its full potential.
Editor:Zhang Ning |Source: CNTV.CN