Watch Video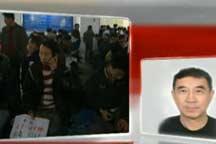 Play Video
Here in China, there's growing awareness of people living with HIV/AIDS, and their right to receive respect and dignity. CCTV reporter Han Bin brings us, one man's story of how he lost three jobs due to his HIV-positive status. Full Story>>
For more analysis on China's policies on eliminating discrimination against people with AIDS/HIV, we're joined on the line with Professor Wang Ruotao, who is a former researcher at the National Center for AIDS Control and Prevention and now teaches public health at the Peking Union Medical College.
Q1. China's anti-discrimination laws are generally weak and poorly enforced. How can the government address this serious problem?
Q2. China lifted its ban on foreigners with AIDS/HIV from entering the country in April. What considerations led to this move?
Editor:Zhang Ning |Source: CNTV.CN