Watch Video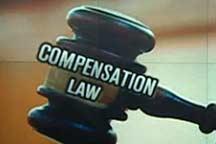 Play Video
Now, let's look at two cases involving state compensation.
December, 2009, and Xu Jingxiang gets compensation of 530 thousand yuan.
It took him four and a half years to get the money, and before that, he had spent 13 years in prison for a crime he didn't commit.
Xu Jingxiang, was convicted in 1992 on burglary charges and was sent to jail. Five years later, discrepancies were found in his case. But the apparent case of injustice took years to reverse. Xu Jingxiang's appeals were turned down several times. But he didn't give up. In the end, the local court withdrew the case and in March, 2005, Xu Jingxiang was released.
She Xianglin also suffered like Xu Jingxiang when he was wrongly held behind bars for 11 years. But he was luckier than Xu Jingxiang when he applied for state compensation. It only took him four months to receive 700 thousand yuan.
She Xianglin was jailed in 1994 on the basis of a "confession" for murdering his wife, who turned up alive and well in her hometown 11 years later.
She Xianglin said his confession was forced out after he was tortured and deprived of sleep during 10 days of interrogation.
Related stories
Editor:Zhang Ning |Source: CNTV.CN