Watch Video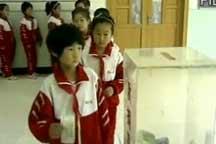 Play Video
More than two thousand foundations are registered in China. But many of the people managing them say they can barely sustain their daily operations.
The "Foundation for International Lovers of Tea" is based in Hangzhou, capital of Zhejiang Province. But residents in their neighborhood have never heard of it.
And this place looks nothing like an office for a foundation, but rather a shop selling teapots and tea.
Chai Rongjian, foundation secretary of Foundation For Int'l Lovers of Tea, said, "We still don't have enough people with professional skills. Working in this foundation is a part-time job for most of us. But we spend more time on managing."
This is not a rare case where a foundation lacks skilled staff members, or even offices. Many foundations say what's truly behind their troubles is lack of funds. The Foundation for Shaoxing Opera also based in Zhejiang Province is one of them.
Ying Zhiliang, chairman of Foundation for Shaoxing Opera, said, "It's always very difficult for us to raise funds. Back in 1993, we had 2.1 million yuan as budget. It hasn't increase much. Now we have 2.8 million yuan."
Lacking funds, no support from professional staff and even without a computer to release information... what these foundations do in China is barely survive.
Deng Guosheng, Associate Professor of Tsinghua University, said, "These problems are quite common. The foundations need personnel and money to maintain daily operation, including keeping the public updated about their activities. But most lack both. What's worse, many foundations don't have the awareness to keep their work public."
The credibility of foundations is largely built upon their transparency. Public doubts about accountability may dampen people's enthusiasm towards charity works. But the biggest problem they have to deal with is the art of survival.
Editor:Zhang Ning |Source: CNTV.CN