Watch Video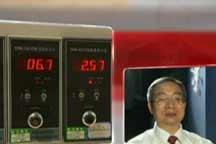 Play Video
China has made new breakthroughs in nuclear technology. The country's scientists say they are now able to extract uranium and plutonium from spent fuel. This means China's detected uranium storage can be sustained for more than 3,000 years. Currently they can only fuel plants for between 50 to 70 years. Full Story>>
For more insight on China's nuclear technology, we're joined on the line by Professor Zhou Dadi, who's a senior researcher at the National Development and Reform Commission's Energy Research Institute.
Q1: This technological breakthrough will make nuclear materials more efficient. What's the significance of this technology regarding nuclear power development in the future?
Q2: The scientific jargon can be difficult to understand, but most people want to know how it will benefit them in their daily lives. Can you tell us more about that?
Editor:Zhang Ning |Source: CNTV.CN