Watch Video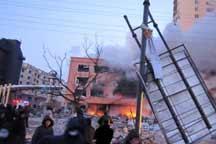 Play Video
A gas explosion in an apartment building in Jilin City in northeastern China has killed three people.
More than 20 others were injured and are being treated in hospital. The blast happened around six a-m Monday morning, shattering windows in nearby buildings and collapsing billboards.
A fire started by the explosion was brought under control after hours. A firefighter says the blast may have been triggered by a motorist starting his car in a garage on the ground floor. Local authorities began to evacuate buildings in the area late Sunday evening after locals smelled gas.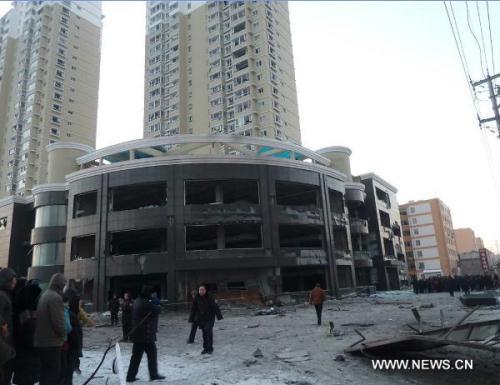 Photo taken on Jan. 17, 2011 shows the accident site in Jilin City, northeast
China's Jilin Province. An explosion occurred inside a building in the city early
Monday, causing three people dead and nearly 20 people injured.(Xinhua Photo)