Watch Video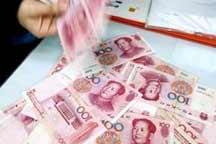 Play Video
It's come as something of a shock to find that reconstruction funds for the quake zone have been relocated for other uses. The central government granted large funds for companies in Wenxian to re-start their businesses. But so far, they haven't received a penny.
This ethnic style village in Wenxian used to be a tourism hot spot. But the company running the attraction was forced to close, due to the deadly earthquake of 2008.
The program applied to the higher level government of Longnan city, for emergency financial assistance.
In May last year, two-million yuan was finally issued but not in a way the company had expected: the "funds" suddenly became a three-year loan.
Zhao Guangtian, mamager of Village Tourism Company, said, I've been applying for the state fund, instead of a loan. But I got nothing. I don't know who else I can turn to.
Files belonging to the Longnan city government state the reconstruction funds can only be issued as loans. But this change of policy was not approved by the Gansu provincial government, as it should have been.
Zhu Humin, staff member of Gansu Rehabilitation Office, said, "Longnan city government has applied to change the policy four or five times, saying they can't find a way to fairly allocate the money. They advocated the funds be offered through loans. But the provincial government didn't approve the change."
Zhao Guangtian's tourism company is not the only one waiting in vain for some money.
Zhang Jianchang, manager of Rongchang Ferroalloy Comapany,said, "We've reported our losses. And the government has sent people to investigate our financial situation, saying that we'll get some money. But up to now, we haven't seen a penny."
The financial bureau of Wenxian county has its own explanation.
Shang Junguang, director of Wenxian Financial Bureau,said, "Wenxian county doesn't have enough revenue for development. We could lend the money to local firms, and when they gradually recover and grow, we'll be able to take back the capital and put it into other projects. This is to promote sustainable development."
But these words seem quite pale, when you take a look at the statistics.
The central government assigned more than 81 million yuan for reconstruction projects in Wenxian county. But only 48 million yuan was actually passed on to the county from Longnan city authorities. 11.5 million yuan has been lent to local enterprises. And of the money loaned out, nine million yuan was only loaned following media exposure. All these figures mean, of the more than 80 million given by the central government as reconstruction funds, 70 million yuan is still in the possession of Longnan city and Wenxian county authorities. Exactly where that money is, remains to be determined.
Editor:Zhang Ning |Source: CNTV.CN