Watch Video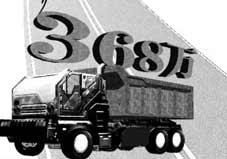 Play Video
The highway toll evasion case has been making headlines. The case triggered an outcry from the public for its unconvincing verdict. But now officials announced a new development in the case.
Officials say new progress is being made in the case.
They also advised to withdraw the prosecution against the suspect Shi Jianfeng, who confirmed he was taking the blame for his younger brother during a recent inquest.
Guo Baozhen, president of Pingdingshan Intermediate People's Court, said, "Shi Junfeng, the younger brother of Shi Jianfeng, surrendered to police under great pressure. In this way, the facts and the evidences of the case have changed and we suggest to the Ping Ding Shan Intermediate People's court to withdraw the verdict."
Meanwhile, some staff from the Ping Ding Shan intermediate people's court are accused of making court orders without complete evidence. They were also punished.
Tian Liwen, Deputy head of Higher People's Court, Henan Province, said, "During the trial, the staff didn't investigate the case carefully, and gave an inappropriate verdict. Their actions harmed the image of the Peoples' court and the judges. In this way, they should be responsible for their faults."
Three staff members from the court have been removed from their post.
Chief Judge Lou Yanwei is being relieved from his post and transferred to other trial posts due to his carelessness during the investigation process.
Another staff, supervisor Hou Xiaohong, is being removed from his post. His negligence, and lack of leadership led to the punishment.
The last one to be removed is court deputy president Ren Jianjun. He is being suspended due to his lax checks.
Meanwhile, the court president, Guo Baozhen, is also not exempt from punishment. He is accused of inadequately training his staff.
As for the Ping Ding Shan Intermediate People's Court, it is being severely criticized for making a rash verdict and is being requested to write a self-criticism to the Henan Higher People's Court.
Insight:

Editor:Zhang Ning |Source: CNTV.CN