Watch Video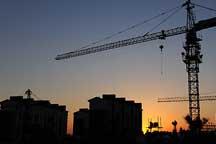 Play Video
Beijing has rolled out new detailed property regulations in line with central government requirements. The new measures are expected to further cool speculation in the housing market in the Chinese capital, which experienced a 42 percent rise, the biggest surge in property prices nationwide last year. Zhang Nini finds out.
Fifteen new measures have been released to further cool speculation in the housing market in Beijing.
Most of the regulations are made strictly according to the measures released by the State Council, including a 5.5 percent transaction tax charged to people selling homes within five years of purchase. Mortgage rates will remain at 1.1 times of the benchmark rate. But the regulation on new purchases will be a lot tougher.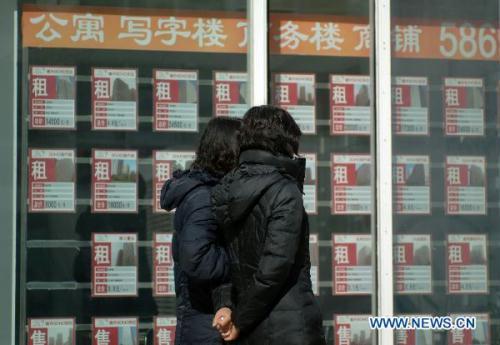 Pedestrians pass by a real-estate agent in Beijing, capital of China, Feb. 14,
2011. (Xinhua/Zhao Wanwei)
"The new regulation requires that non-permanent residents provide tax or social insurance certificates of five years or more to purchase their limit of one home. And this limitation is based on the number of HOMES a family owns rather than how many they have mortgaged." Reporter Zhang Nini said.
Hu Jinghui, Vice President of BACIC-515 Property Agency, said, "Around one third of potential home buyers will be influenced by this policy. I think the new measures show the government's determination to not only rein in speculation, but also putting order into the market. The buying spree, regardless of one's income or needs, is more than the market can bear. The purchase quota also wins time for the government to increase supply to meet future demands."
Permanent residents in Beijing will have two homes at most, and the minimum down payment for second home purchases will remain at 60 percent.
According to statistics, around 72 percent of Beijing residents have their own apartments, with 18.3 percent of them owning several. That means around 800,000 families will not be able to buy a new apartment after the policy kicks in.
Industry experts say this could stall price growth, leading to a possible fall in the long term.
"The measures will put a brake on soaring prices. If new residential homes and affordable homes are in ample supply in the coming months, as promised by the government, it's likely that in the later half of the year, the property price will begin to fall, by around 10 to 15 percent." Hu said.
The developers are also required to justify the gap between the development cost and the market price for the home. However the municipal government has not yet announced the price control target.
Beijing issues new rules to limit house purchase
BEIJING, Feb. 16 (Xinhua) -- Beijing Municipal Government Wednesday issued new rules limiting the number of homes each family can buy as the government steps up efforts to cool the property market. More >>
Specifics of Beijing's new property measures
The local Beijing families who own two or more houses, families from other places and own one or more houses, are restricted from buying any other houses. More >>
Studio interview: New housing regulation- Most influential measures
For more on Beijing's effort to cool down the property market, we are joined in the studio by Huo Deming, Professor of China Center of Economic Research in Peking University. More >>