Watch Video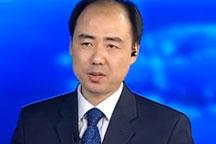 Play Video
The Lantern Festival is the last big day of celebration during the 15-day Spring Festival. It's also the time Chinese put an end to the festival atmosphere and return to work. Xu Zhaoqun has the story about those people who now must leave their hometowns for the big cities where they work. The Spring Festival holiday is ending, but the travel rush across China continues. Full Story>>
Although migrant workers are now heading back to major cities to look for jobs, many companies are still suffering a labor shortage. To talk more about this issue, we can turn to our Ma Jun, Director of the Institute of Public and Environmental Affairs. Good evening, Mr. Ma, thanks for joining us.
Q1: China enjoys a reputation of having abundant labor resources. But a lot of companies, especially in the Pearl River and Yangtze River deltas are finding it hard to recruit enough people. Why is that?
Q2:Increasing salaries is one of the most often-used tactics to attract workers. What else can companies do?
Related stories
Editor:Zhang Jingya |Source: CNTV.CN