Watch Video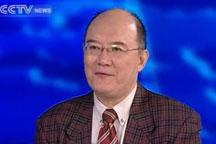 Play Video
And for more on the criminal law revision, we are joined in the studio by Professor Wang Shizhou from the School of Law at Peking University. Hello Professor Wang.
Q1, The newly revised criminal law exempted 13 crimes from the death penalty. What new trend does this reflect? Does it go hand in hand with vice chairman of the Legislative Affairs Commission's saying that the amendment aims to "temper justice with mercy"?
Q2, While the new Criminal Law eases up on death penalty crimes, it imposes heavier punishment for other crimes such as drunk driving and crimes related to food safety. What's behind this?
China's newly revised Criminal Law eliminates death penalty for 13 crimes
China's newly revised Criminal Law has eliminated the death penalty for 13 economic crimes. The move comes as the country works to restructure its penalty system and better protect human rights. <Full story>
Editor:Zhang Pengfei |Source: CNTV.CN