Watch Video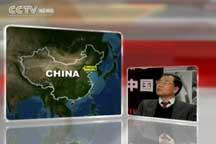 Play Video
For more about the tenth anniversary of China's entry into the WTO, we're joined on the phone by Mr. Wang Xuewen, the former vice chief editor of the International Business Daily. Good evening, Mr. Wang.
Q1. It has been ten years. China went through a lot to become a member of world trade organization. Can you tell us what effect China has had on the global economy and vice versa?
Q2. More and more Chinese companies want to invest overseas, what difficulties do they face and what should they be aware of when they start doing business abroad?
2011 marks ten years since China joined the World Trade Organisation. To mark the occasion, Chinese officials and business executives gathered at a forum in Beijing. <Full story>
Editor:Zhang Pengfei |Source: CNTV.CN