Watch Video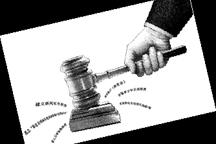 Play Video
Corruption in sports is nothing new. The problem stems from a lack of sound supervision. Thus, an effective supervision mechanism needs to be set up.
There are several types of corruption in football, such as match fixing and gambling. Some matches are influenced by officials inside football authorities, such as the China Football Association. And in some matches, referees have accepted bribes from football teams or gamblers. Most often, various forms of gambling are interwoven with each other, involving many parties, from referees, officials, teams and gamblers.
Officers and referees, are supposed to ensure the fairness of the matches, but they have occasionally been found guilty of accepting bribes. And this lies as the main problem behind the corruption.
Zhang Jianqiang said, "We used to say that money is used to buy equality. And it is very hard to resist temptation. There is no moral code, no rules, no regulations, no constraints, and no supervision."
Meanwhile, some of those found guilty of misdoings have expressed regret for their actions.
Huang Junjie said, "I have failed to live up to the expectations of football fans. I have failed to live up to the expectations of my parents. All I lived up to was the expectations of some of the Football Association."
The crackdown on football corruption will be an undertaking from the top-down and it is a step in the right direction that it has already begun. The hope is that this will serve as a wake up call for Chinese football. Now, football authorities can draw lessons from past mistakes and set up a sound supervising mechanism.
Related stories
Editor:Zhang Jingya |Source: CNTV.CN