Watch Video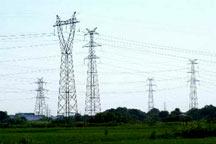 Play Video
As some sections of east China face their worst power shortages since 2004, many observers are voicing mixed reactions to the situation. Certain customers appear sympathetic to the plight of energy providers, while other simply want the juice to keep flowing.
Officials in Zhejiang Province partly attribute the area's power shortages to dry spring weather.
Jin Youhua, Zhejiang Economy & Information Commission said "Water levels are decreasing in Zhejiang Province. This has resulted in less electricity generated by hydropower stations. The volume has dropped by 50 percent."
But Jin adds that insufficient fuel supply is the main reason for the shortages.
Jin Youhua said "Insufficient gas and gasoline supplies also resulted in the idling of many thermal power stations."
His view is shared by many.
Zhang Jianqiong, Jiangxi Xinchang Thermal Generation Company said "Our colleagues are out in the coal mines, urging them to increase coal supplies, but so are other thermal power stations. Meeting one area's demand means hurting others."
But coal mine managers say they've increased production to maximum capacity.
Yang Wei, Coal Mine manager said "We have increased our production by 20-thousand tons per month. These machines should've long been under maintenance but, due to the power shortages, we have to continue production until noon."
Others point to soaring thermal coal prices.
Wang Xiaohui, Jiangxi Investment Power & Fuel Company said "The soaring prices are beyond what we can bear. Take one supplier from Qinhuangdao, for example. Last week alone, the fuel supplier increased its price twice. Now the price is 25 yuan more, for each ton of coal."
For power stations, working more means more losses. But if they stop, 2011 may mean major blackouts for additional residents and factories.
This dilemma has, once again, highlighted the need for adjustments in the nation's economic structure.
Editor:Xiong Qu |Source: CNTV.CN