Watch Video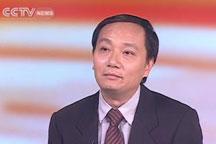 Play Video
Despite grief and hardship, life still moves on. Many local residents are moving into newly built homes, hoping to make a fresh start. To talk more about reconstruction efforts in Beichuan county, we're glad to have Mr. Yu Zhenwei, deputy program manager of Oxfam, here in the studio.
Q1: Mr. Yu, Oxfam has been one of the most active participants in post-quake reconstruction in Beichuan. How do you feel the reconstruction is progressing?
Q2: What challenges lie ahead for reconstruction? And what role should be played by the government and the NGOs?
Editor:Zhang Pengfei |Source: CNTV.CN