Watch Video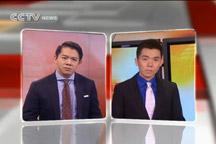 Play Video
For more analysis, we are now joined in the studio by my colleague Zhang Shuo, who's been following the issue.
JAMES: Hello, Zhang Shuo. Living conditions there are really tough, why are people still choosing to live there?
ZS: During my investigation, I found that most migrant workers choose to live there mainly because of financial difficulties.
Take Xiaomi for example. Both her and her husband earn 25-hundred yuan a month. However, this income is far from meeting their huge costs. Let's take a look at their spending. They spend 2-thousand yuan on food, 4-hundred on transportation, 4-hundred on clothes, 1-thousand on social life, and 3-hundred on telephone and Internet bills. That adds up to 41-hundred yuan. That leaves Xiaomi 9-hundred for renting an apartment. But the average renting price of a one bedroom apartment in downtown Beijing, costs 3-thousand yuan per month. But the renting price in Shigezhuang, where Xiaomi lives is much cheaper. Xiaomi only has to pay 5-hundred for their one bedroom apartment. And this is the reason why so many migrants decide to live here.
JAMES: Is there any other such place in Beijing where many migrant workers live?
ZS: Yes, of course. Actually, Shigezhuang Village is not the first such area for migrants to accumulate. Back in 2009, over 50-thousand migrant workers, including 17-thousand college graduates lived in Tangjialing Village. Though the village is very close to Zhongguancun, the city's high-tech center, living conditions there are extremely awful.
Let's take a look at some photos. Look at the shabby bungalows and the muddy road. And sanitation there is horrible. Indoor living conditions are no better. Three or four people live in one small and dark room. Look at this picture, four music loving young men have to sleep on the floor. And safety conditions are also horrible. Electricity cables are messy. I believe this is why the government has decided to regulate the village.
On March 2010, the Tangjialing slums were torn down by the government, and a new and beautiful community was established. Good news for the area, but bad news for those 50-thousand migrant workers living there who have to relocate to further and more worn-down places. Let's take a look at this map. Now migrant workers in Beijing mostly live in Malianwa and Liulitun Village, which are north of Tangjialing, while others live in Gaoloujincun Village, which is in the very east side of Beijing. Before I went these places, I thought it was the low income migrant group who live here. But during my investigation, I found that some middle class migrant workers are also choosing to live in these places.
Editor:Wang Xiaomei |Source: CNTV.CN