Watch Video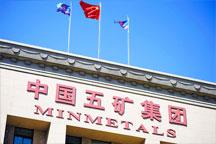 Play Video
China's rare earth production maybe the largest in the world but the industry is made up of a number of producers with small output. Fierce competition in the local sector has led to low profitability and inefficiency. This has driven producers to consolidate and merge into larger companies for survival.
Curtains are opened for merging and acquisition in South China, where no large corporation has yet been formed.
China Minmetals Corporation so far leads the competition.
The major player in the Chinese rare earth industry says, it's eyeing the bigger picture.
Li Fuli, vice chairman of China Minmetals Corporation, said, "For many years, China's rare earth has been sold undervalued. By reshuffling the industry, we want to have our voices heard in the international market."
In May, the State Council issued guidelines for the sound and sustained development of China's rare earth industry.
It says the industry should be dominated by large corporations in 1 to 2 years.
The bell for merging rang then and companies all want to be involved.
But insiders remind these eager players to have a sober mind.
Huang Xiaoping, chairman of Sichuan Rare Earth Company, said, "Resources are conserved in a certain place. That's not going to change geographically. To compete in the industry, you need research and development, as well as talents."
The Ministry of Industry and Information Technology believes that once large companies are formed, resources can be used to their best.
Zhu Hongren, chief engineer of Ministry of Industry and Information Technology, said, "China is not using rare earth as a bargaining tool. While restructuring the industry, we will consider reasonable demands from both China and elsewhere in the world. "
In 2002, China once restructured its domestic rare earth industry by creating two state-owned groups.
This largely failed due to opposition from powerful local authorities and local producers.
Related stories
Editor:Shi Jierui |Source: CNTV.CN