Watch Video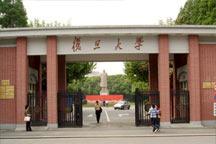 Play Video
With the enrollment process for Chinese universities getting into full swing, top institutions are doing all they can to attract talented students. But now some institutions appear to be resorting to underhanded tactics to steal potential students away from their rivals. CCTV reporter Fintan Monaghan brings us more on a scam effecting students applying to Fudan University in Shangha, one of China's most prestigious universities.
Fudan University, a first choice for many Chinese students.
However, some applicants have been left confused after receiving a strange call informing them that their enrollment agreement with Fudan University had been cancelled, and telling them to alter their preferences.
Teacher of Recruiting Center, Fudan University, said, "After students got the call, they got very nervous. We are sure that staff from other universities made the call, tricking our potential students into applying for other universities instead of Fudan."
This is an announcement put up on the Fudan University website, warning students about how the scam works, and putting them on their guard.
Meanwhile, the search continues to find out who is behind the scam. The micro blog of Fudan's recruiting center reports that they are currently focusing their attention on one particular university in Shanghai.
So far, students from Hubei, Yunnan, Shanxi, and Ningxia Hui Autonomous Region have all been affected.
According to Fudan University, they are doing all they can to help these students, including honoring the previous agreements. Fudan say they welcome all talented students but will always respect their final choice.
Editor:Shi Jierui |Source: CNTV.CN