Watch Video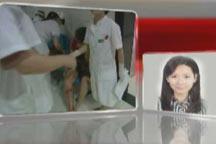 Play Video
For more on the train collision, we're now joined on the line by our reporter Li Zhen, who's in Wenzhou. Hello, Li Zhen, thanks for joining us.
Q1: What are the main tasks facing the government right now?
Q2: How are locals reacting to the accident?
Thank you for your update, That's our correspondent Li Zhen in Wenzhou.
Editor:Xiong Qu |Source: CNTV.CN