Watch Video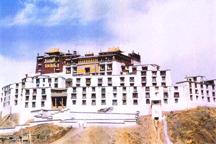 Play Video
Today, in CCTV's special series on Tibetan Monasteries, we take you to the Xiaodeng Temple, located at over 4000 meters above sea level. In the Tibetan Language, the name of the temple means praying for blessing and longevity. With a history going back 200 years, the temple is the most influential Gelug temple in northern Tibet. Fintan Monaghan takes a look at what makes the temple so unique.
At dawn breaks, Buddhist monks in the temple have already started preparing for the Buddhist events of April 15th. As part of the ritual, followers walk around the white tower, reciting scripture and beginning the first step of their prayers.
Some disciples also pitch in to help. They come early to clean the cups, place the lamp wicks, and pour in the yak butter. For them, each procedure in lighting the lamp is a spiritual purge.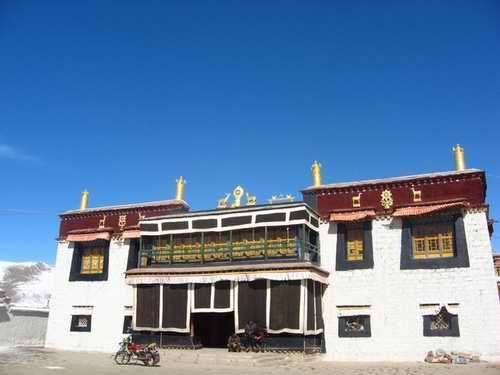 General view of Xiaodeng Temple
Disciples take part in the event in different ways. Some even bring their family here to sit for a whole day, listening to the scriptures. The Buddhist monks will then write them spells for happiness, and give soup and food to the adherents, which they believe will bring them good luck.
A Buddhist Monk told us, "If you eat this, you will be safe and healthy for the entire year. You can only have this on this day, once each year. "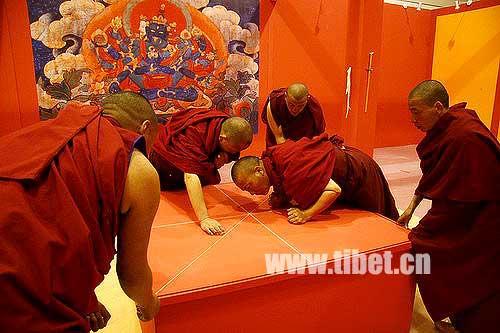 Buddhist Monks in Xiaodeng Temple making Tibetan paintings.
The monk giving Hada to the adherents is Losang Deleur. In this temple, he enjoys a great reputation. This is not only because he has won the highest degree in the study of Buddhism, but also because he is the teacher of the little living Buddha, Tang Jia in the temple. Tang Jia is only seven years old. He was enthroned last year, but is still too young to appear at the event.
His room is typical of that of a little boy. But Tang Jia's special role means he has a tight class schedule every day.
Losang Deleur, teacher of the little living Buddha said, "He is learning the scripture right now. But in the afternoon, he has classes in standard Chinese and English. Then he also has homework to do."
The little Buddha is going to be the inheritor of the Temple. Now just one year since the enthronement, he can already receive some of the adherents. A manager of the temple said he will attend local school for compulsory education, then go on to a specialized Buddhist college for further studies.
Editor:Zou Xian |Source: CNTV.CN