Watch Video
Play Video
9 days have passed since the high speed trains collided in China's eastern city of Wenzhou. But questions still remain. People are trying to find out what exactly happened during the crash. Now, the conductor of the D301 has given our reporter a firsthand account of what happened immediately before and after the crash.
Chen Yanjiao was the conductor of D301 on the day of the accident. Prior to the crash, the train made an unscheduled stop at Yongjia station. "We weren't supposed to stop there, but I didn't realize there was anything wrong because the equipment on the train was working just fine. And we were on the right route; there wasn't anything really out of the ordinary."
8 minutes later, the train resumed its journey. But just 5 kilometers away from its destination, the accident happened.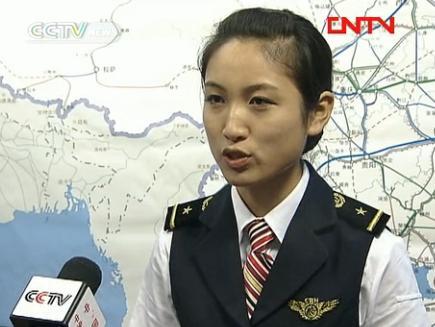 Chen Yanjiao during interview with CCTV.
Chen Yanjiao said, "I felt a strong collision and then the power went out. I knew right then an accident had occurred. I thought saving passengers' lives is the highest priority, and we needed to conduct the evacuation in an orderly manner."
One of the attendants onboard had called the emergency services immediately after the accident. But until they arrived, it was up to Chen and her colleagues to evacuate the passengers safely.
"When we reached the 15th car, we found a passenger stuck in the lavatory. He had had an operation before boarding the train and his waist was hurt in the collision. He couldn't move. The attendants on the train were able to finally lift him out with a rescue net. " Said Chen.
It was fortunate for Chen that she wasn't injured during the collision. But that night still remains for her, a nightmare she'll never forget. She was friendly with the passengers and remains shaken up by their deaths. One of her co-workers, who had been planning her honeymoon, was also killed in the crash.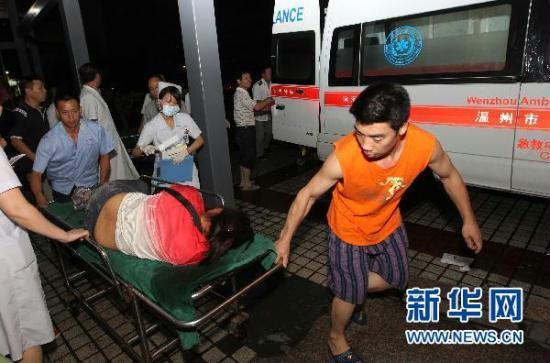 Rescuing injured passangers at crash scene.
Editor:Zou Xian |Source: CNTV.CN