Following the bullet train crash, luggage was gathered up and taken to Wenzhou train station. Many survivors and relatives of victims have yet to claim their belongings.
Here at Wenzhou South train station, a working group has been set up, dedicated to reuniting passengers and relatives of those who died with their missing possessions
Cai, Chief of Lost Luggage Service said, "Claimants need to register and provide their personal details, including the passenger's name, train and coach numbers, date and their ID number, and contact information. Also, they need to describe what their luggage looks like."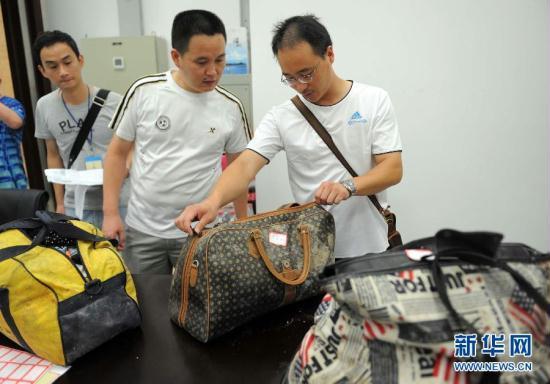 Passangers recognizing luggages.
After registering, claimants are taken to a checkpoint inside a VIP waiting room.
Cai said, "Here we check the information provided by the claimant with our list of recovered luggage. We've numbered each piece of luggage, and given it a basic description. If the claimant's information matches what's on our list, we'll go and search for it in the warehouse. It's a very convenient and efficient process."
Ms. Liang survived the accident. She explained how she came to get her luggage back.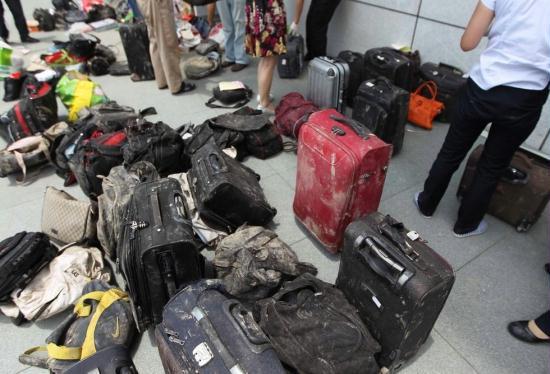 Luggages claims from bullet train crash.
Liang Wei, train crash survivor said, "I called the hotline. After registering at the counter, they asked me to describe my luggage. Pretty soon they told me they'd found it and asked me to collect it. It all went smoothly."
By Saturday evening, 160 of the 230 recovered items had been collected. But many passengers say their luggage is still missing. The Chief says another 25 items have yet to be located. The luggage service has asked the media to help find the missing property.
Editor:Zou Xian |Source: CNTV.CN