Watch Video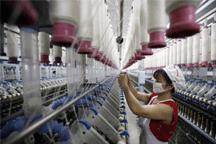 Play Video
The Chinese Academy of Sciences has published the country's first quality assessment system for GDP for its 31 provincial level regions. For the first time in Chinese history, Gross Domestic Product does not only refer to the sheer numbers of economic growth rate.
GDP is assessed on five criteria under the new system, including local economic growth, social development, environmental protection, people's living standard and government management.
The capital Beijing enjoys the highest GDP ranking for its environmental protection and treatment of pollution. The country's economic hub Shanghai ranks second. The city gets full marks for living standards. Eastern China's Zhejiang Province ranks third.
Provinces with fast economic growth rate do not necessarily use their GDP better. Beijing and Shanghai's economic growth rate are both below the national average. While provincial regions like Qinghai Province enjoy the fastest economic growth rate, they rank among the bottom on the quality list.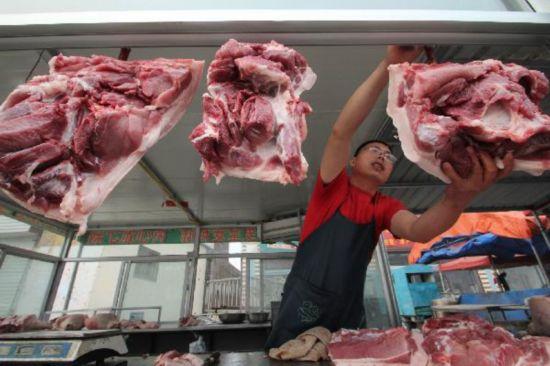 Photo taken on June 17, 2011 shows a butcher hanging a piece of pork in a market in Linyi,
east China's Shandong Province.(Xinhua/Zhang Chunlei)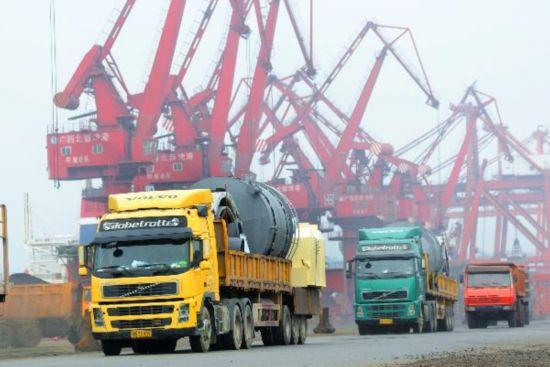 Trucks are seen shipping equipments at a dock in Fangchenggang Port, south China's Guangxi
Zhuang Autonomous Region, April 10, 2011.(Xinhua/Liang Fuying)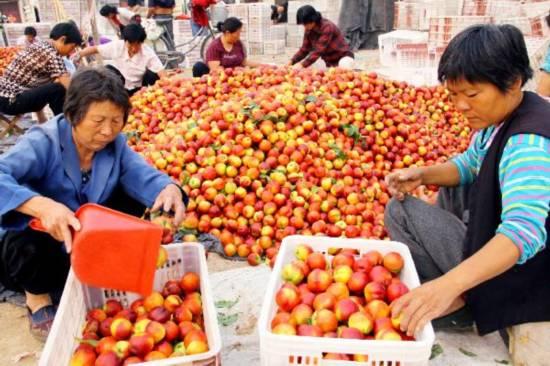 Photo taken on June 17, 2011 shows farmers packing peaches to be sold in Zaozhuang, east
China's Shandong Province.(Xinhua/Liu Mingxiang)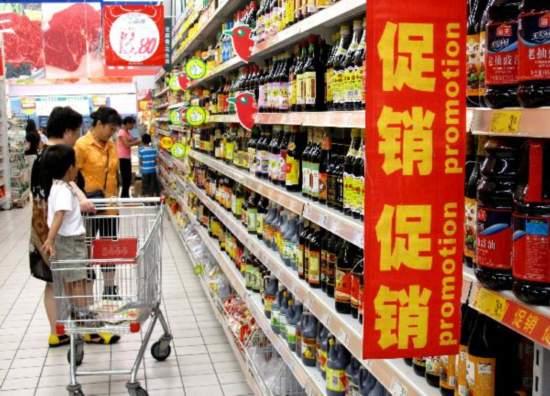 Customers choose various dressings in a supermarket in Taizhou, east China's Zhejiang
Province, July 13, 2011.(Xinhua/Zhu Xiaoqin)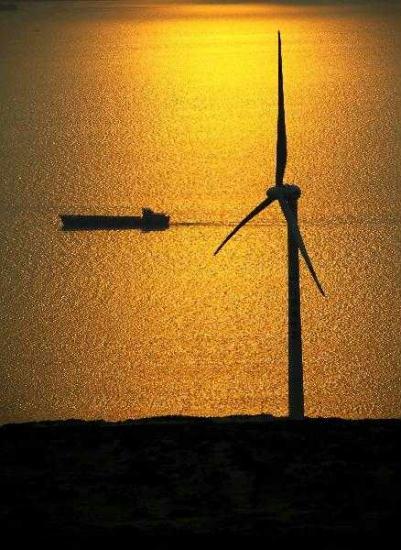 Photo taken on July 6, 2011 shows a wind turbine against the sunset
in Duchang County, east China's Jiangxi Province. (Xinhua/Fu
Jianbin)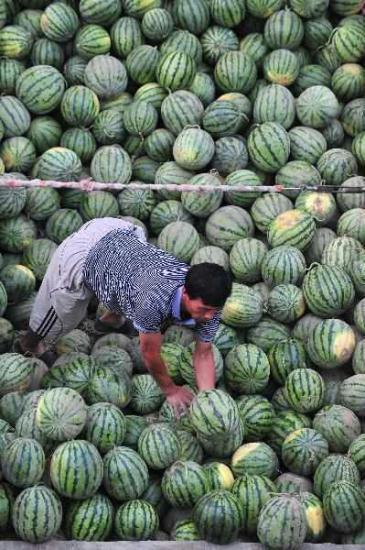 A man organizes watermelon in a market in Shenyang, capital
of northeast China's Liaoning Province, July 13, 2011.
(Xinhua/Tian Weitao)
China revalues its development cost
After years of exceptional growth, China has become the fastest growing, major economy in the world. But the speedy growth hasn't come cheap, as inequality and inflation rises. As China's economy readies for a transitional period, which will ensure more balanced, sustainable growth, Chen Guang takes a look at how the country can avoid a hard landing...SEE FULL STORY>>>
Interview: Implication of GDP growth
For more on China's booming economy, we are joined on the phone by Ms. Ren Xianfang, an Analyst for IHS Global Insight China...SEE FULL STORY>>>
Editor:Zou Xian |Source: CNTV.CN