Watch Video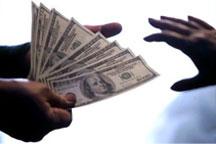 Play Video
Many analysts believe there is still much to worry about, even if the agreement passes as expected. China, as the US's biggest creditor, has the most at stake. Many experts say the US debt compromise removes the short-term risk, but the whole crisis reveals some fundamental long term problems for those countries bankrolling the US economy.
China currently holds the world's biggest foreign exchange reserves, with about two-thirds of it held in US dollars. From June 2010 to May 2011, China's holdings of US treasury bills increased by 47.7 billion US dollars.
Experts believe, the main impact on China lies in the import and export sectors which are closely related to the Reminbi's exchange rate against the dollar.
Chen Gong, chief analyst of Beijing Anbound Information Company, said, "If the two parties haven't reached the agreement, the consequences may be devastating to both US and Chinese economy. Now if the agreement is finally approved, it removes short-term risks for China, but reveals some long-term risks to its holdings of U.S Treasures "
The debate over the debt ceiling shows that in the long run, US political parties may choose to ignore the interests of creditors in favor of domestic political considerations. Experts say, raising the debt ceiling is just a temporary solution. They argue that to better adjust and protect China's own benefit, it should invest more on the real economy.
Chen Gong said, "Some say that China should reduce the concentration of U.S. dollar assets, while I don't think the problem is that simple. China enjoys a vast resources brought by the global market, and at the same time storm the risks as well. In order to stand still in the economic unrest, China should spend more money on the real economy like minerals and energy sectors."
Experts say it's necessary for China to change the current concentration of US dollar assets, and more importantly, to change the trend of increasing holdings of dollar assets in the future. This would require a fundamental adjustment in the economic growth model.
Related stories
Editor:Zhang Dan |Source: CNTV.CN