Watch Video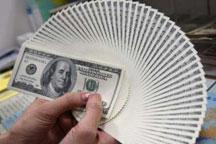 Play Video
The Chinese rating agency Dagong Global Credit Rating said Wednesday it has cut the credit rating of the US from A-plus to A, with a negative outlook.
Guan Jianzhong, board chairman of Dagong Global Credit Rating, said, "The decision to lift the debt ceiling will not change the fact that the US national debt growth has outpaced that of its overall economy and fiscal revenue. The US's decision to borrow more money to pay off their old debts will not fundamentally solve their economic problem. And it's very dangerous."
Dagong's report points out that the speed at which the United States cut deficit is much slower than the rate at which it borrows money. The country has to cut at least 4 trillion US dollars to maintain the current debt scale. But that seems to be a mission impossible considering the country's current economic condition.
Guan Jianzhong said, "As the country's debt crisis continues, it will have to print more currency to ease the problem. The debt crisis will eventually lead to an economic crisis. And the cost will be huge."
Foreign credit rating agency Moody's also put the US triple-A credit rating under review for a potential downgrade due to the rising tensions over the country's borrowing limit.
Related stories
Editor:Zhang Dan |Source: CNTV.CN