Watch Video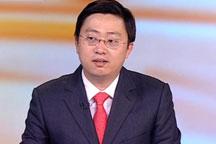 Play Video
For more on the controversy, we're now joined in the studio by our current affairs commentator, Zhang Chuanjie.
Q1: In your opinion, who should be responsible for these circumstances?
Q2: Statistics shows, in China, about 20 percent of voluntary donors refuse to donate after they have first been matched with patients. This happens too in other countries, but what can be done to prevent this?
Why bone marrow donor backs away from saving a life?
Bone marrow transplants are one of the most effective ways of treating leukemia - a disease that kills hundreds of thousands of people worldwide every year. Of course, successful treatment depends on the availability of bone marrow, and the number of people willing to be donors. Full story >>
Donation terminated, leukemia patient in danger
Miss Li's cells were to be used to treat leukemia sufferer, Wang Chuanlin. But the termination of the donation process placed him in considerable danger. In order to ensure the new stem cells could survive in Wang's body, doctors had already killed off his remaining white blood cells, destroying his immune system. Without new stem cells, Wang's doctor says he could easily become infected, putting his life at risk. Full story >>
Related stories
Editor:Zhang Dan |Source: CNTV.CN