Watch Video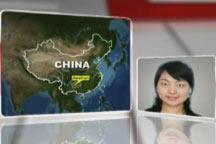 Play Video
For more on the situation there, we are joined by our reporter Ji Yi, who is in a village near Anshun city.
1.Artificial rainfall has been used to alleviate the drought in the village, as mentioned in your story. Could you tell us how villagers are making full use of the rainfall?
2.Do you think the drought will continue in the coming days?
Editor:Xiong Qu |Source: CNTV.CN