Watch Video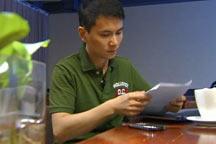 Play Video
Despite China's soaring CPI, a recent online report says incomes are actually increasing at a higher rate than the cost of living. CCTV reporter Li Kefu tries to get behind the facts and figures, by bringing us the story of one ordinary Beijing resident, living through the "age of inflation".
Jerry Zheng sees himself as a white collar worker. He works in an Internet company in Zhongguancun, Beijing. Having a job with decent pay and an apartment in the capital city, means Jerry's life is busy, but comfortable. However, recently, he's started to notice his cash running a little short.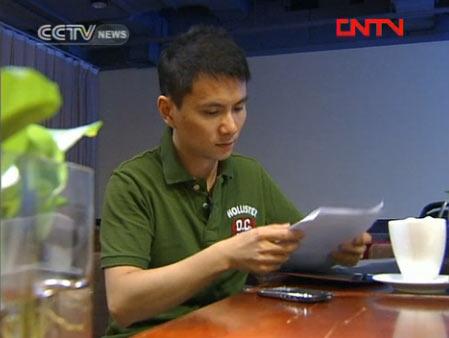 Jerry Zheng
Jerry Zheng, Beijing worker said "My company actually raised my salary at the beginning of the year, to keep inline with the rising cost of almost everything. We all felt great at the time. But as time has passed, even the higher salary doesn't feel enough. An Americano coffee used to be 15 kuai, but now it's more than 20. So I've changed from a Grande to a Tall... not so much fun."
Jerry says he's always tried to save money.
But it's getting harder and harder, as things get ever more expensive.
Jerry Zheng said "I used to spend 100 or 200 kuai in the supermarket for daily purchases. But now it seems I need to spend much more to get the same things. I'm talking about necessities for daily life, not even luxuries."
It's no wonder Jerry can't save much.
China's July CPI increased by 6.5% year on year - a three year high.
But a report published on the website The People's Daily.com, says incomes in all 31 provinces and regions rose faster than China's CPI between January and June this year.
Some experts have stepped into the debate.
Professor Du Liqun of Peking University specializes in economic theories, particularly those regarding developing countries. She says even if the figures are true, the statement is not "credible". She says it's not scientific to compare CPI rises and growth in incomes.
Professor Du says it's "dangerous" for the CPI to rise to such a level. She says it should send out a strong warning.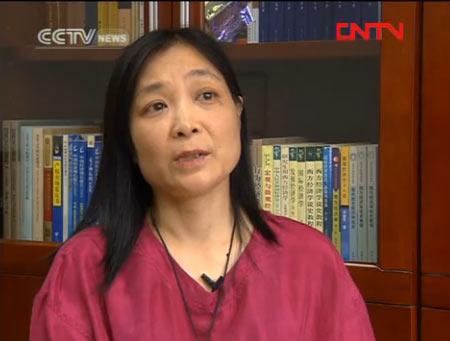 Du Liqun, Deputy Chair of Economics Department of Peking University
China's CPI is rising. While the economies of Europe and America wobble.
All of these factors are heaping pressure on the Chinese economy. Meanwhile, what concerns people like Jerry Zheng the most, is how to save more and spend less.
With a three year high CPI rise, China is experiencing an unprecedented wave of inflation. However, the income growth rate for many people still seems to lag behind. How to make income rise match the CPI rise, has become a critical question with a major impact on many Chinese residents.
Related stories
Editor:Xiong Qu |Source: CNTV.CN