Watch Video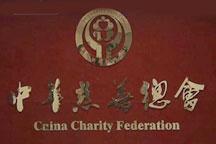 Play Video
The China Charity Federation is one of the country's leading non-governmental charity organizations. According to a statement from the federation, it raised about 6 billion Yuan in donations of money and goods in 2010. But it's exactly because of its wide influence and heavy responsibilities that come with it, people are starting to take a closer look at its operations.
According to Doctor Jin, an expert on NGO operations, the donation scandal could have been avoided if due process had been carried out.
The China Charity Federation should have done a thorough inspection of the donated goods and assessed their value; an invoice for tax deduction can then be issued. After which the federation still has to ensure the donation is in fact delivered to the recipients.
Jin Jinping, Law School of Peking University, said, "If you are going to run such a charitable operation, you should know what kinds of due process have to be carried out. When you issue such an invoice, the public will see it as a proof of donation. It seems that in this particular case, the federation didn't carry out the due process like they should have."
Should-haves seem to be the theme in this case, and the reality is alarming. Liu Guolin, Secretary General of China Charity Federation, said, "We didn't know the relationship between the donator company and the intermediary company until last night."
Mr Liu attributed this apparent lack of due diligence to a heavy work load. He said that there are only 40 employees in total at the federation, but they have to handle 400 thousand cases every year.
But according to Doctor Jin, a shortage of staff cannot be used as an excuse. The government and the public have entrusted the federation with the power to issue tax deductible invoices, and the federation should carry out its responsibilities accordingly.
She says a loss of tax revenue is the least harm in this case. More serious damage will be done when the public lose confidence in the country's charity system.
Editor:Zhang Dan |Source: CNTV.CN