Watch Video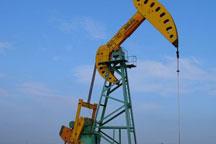 Play Video
China's rising dependence on imported oil is threatening the country's energy security. My colleague Xu Zhaoqun talks to an energy expert who believes the government should do more to better manage its energy supplies.
Two days ago, the ministry of industry and information technology announced that the country's oil dependence rose to more than 55 percent early this year, while that of the US dropped to 53 percent.
Even though that soon proved to be inexact, it quickly became a big concern for many people. Zhou Dadi, Director of Energy Institute, said, "You have to look at the problem from two sides, one is that the country has to maintain a high GDP growth rate. On the other hand, it threatens the energy security."
Mr. Zhou told reporters that current policies still encourage oil consumption, and that it's not easy to make rapid and significant changes.
Mr. Zhou admits that stopping oil imports is impossible but he hopes the government can slow the increase rate. One important way to accomplish this would be to encourage alternative energies.
China: Sustainable energy structure highly needed
As one of the world's largest energy consumers, China faces the urgent task of creating a sustainable energy structure. Full story >>
Phone interview: Rising energy dependence affects China's macro-economy
You've mentioned in your blog that increasing energy dependence can have a negative impact on a country's macro-economy. Can you explain how it could affect China's economy? Full story >>
Related stories
Editor:Zhang Dan |Source: CNTV.CN