Watch Video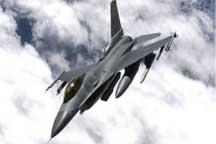 Play Video
US arms sales to Taiwan has been an issue in relations between Beijing and Washington for many years. However, according to White House officials, it is not top of US Vice President Joe Biden's agenda.
Only a year after US President Barack Obama took office, the Pentagon agreed to a 6.4-billion US dollar arms sale to Taiwan. In response, China suspended some military exchanges with the US, saying it would review co-operation on major issues and imposed sanctions on related companies.
And, as the 2012 general election approaches, some US lawmakers have started pressuring the Obama administration to sell F-16 fighter jets to Taiwan, at a cost of 4.5 billion US dollars. US media said Washington will announce its decision in September.
US arms sales to Taiwan: Core issue awaits Biden's response
The issue of US arms sales to Taiwan always lingers over the relations between Beijing and Washington. Only a year after US President Barack Obama took office, the Pentagon agreed to a 6.4-billion US dollar arms sale to Taiwan. Full story >>
Phone interview: US arms sales to Taiwan: Core issue between China & US
As a core issue between Beijing and Washington, how do you think the topic of US arms sales to Taiwan will be raised this time? Full story >>
China opposes US arms sale to Taiwan
A senior Chinese official has voiced opposition to US arms sales to Taiwan, saying it harms Sino-US ties and the development of cross-strait relations. Full story >>
A US airforce F-16 lands in front of a C17 at the Aviano air base in Italy, March
2011. Taiwan said Wednesday it was determined to acquire F-16s from the United States,
rejecting allegations that the island had toned down its campaign for approval to buy
the jet fighters
China urges U.S. Congress to refrain from supporting arms sale to Taiwan
A visiting delegation from China's National People's Congress (NPC) has urged the U.S. Congress to refrain from supporting arms sale to Taiwan, in order to promote peaceful development of the cross-strait relations. Full story >>
Chinese official meets with U.S. Secretary of State on arms sales to Taiwan
A senior Chinese official on Taiwan affairs on Friday held talks with U.S. Secretary of State Hillary Clinton and other officials to reiterate China's strong opposition to U.S. arms sales to Taiwan. Full story >>
Editor:Zhang Dan |Source: CNTV.CN