Watch Video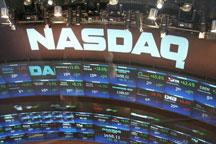 Play Video
Over the past few years, more and more Chinese companies have listed on US Exchanges, especially the Nasdaq. The journey usually starts well, but they can easily lose their way.
Nasdaq is the dream destination for Chinese companies seeking overseas IPOs. And the deal seems to benefit both sides. It means US investors can profit from China's robust economic growth, while ambitious Chinese companies can attract global finance.
China was recognized as so important and full of potential by Nasdaq, that in April 2007, its opening bell was rung in Beijing. It was the first time that the Nasdaq bell had rung in another country, and it was the first US Exchange to open in China.
After the 2008 financial crisis, the Chinese market became even more important to the struggling US capital market. By the end of 2010, a total of 167 Chinese companies had listed on the Nasdaq.
And their performance was outstanding. Figures in 2009 show that the average price per earnings ratio for listed Chinese companies was around 130 percent.
Their high revenue soon raised suspicion. A Barron's report in early October last year, warned investors of the risks involving Chinese firms that have gone public in the US through reverse mergers.
In December, the Security and Exchange Commission of the US probed such allegations. A similar story happened last June, resulting in shares of US-listed Chinese companies tumbling.
They included ku6.com, an online video site, whose shares plunged more than 14 percent, to an all-time low. 25 Chinese companies have now been suspended or de-listed and alleged accounting frauds now haunt Chinese firms.
Related stories
Editor:Zhang Dan |Source: CNTV.CN