Watch Video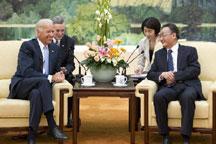 Play Video
China and the US should share responsibility for boosting global market confidence... that was one of the themes dominating US vice President Joe Biden's talks with top legislator Wu Bangguo and Chinese vice president Xi Jinping on Thursday.
It's not about striking deals, but building trust...
US Vice President Joe Biden said he had come to China with a strong message during his talks with top Chinese legislator Wu Bangguo.
Joe Biden, US Vice President, said, "As the two largest economies in the world...but generating growth and jobs world-wide."
The message was also delivered in his earlier talks with his Chinese counterpart Xi Jinping, which focused on shoring up faith in the dollar following Standard and Poor's recent downgrade of the US credit rating.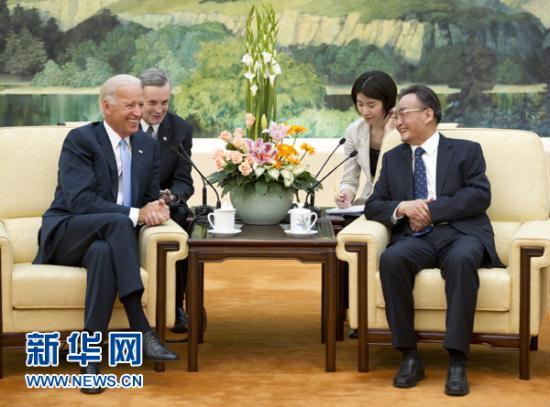 Wu Bangguo (R), chairman of the Standing Committee of the National People's Congress (NPC), meets with visiting U.S. Vice President Joe Biden in Beijing, capital of China, Aug. 18, 2011. (Xinhua/Huang Jingwen)
Economic concerns are now largely dominating the relationship with China being the largest foreign creditor to the US.
The United States of America...will continue to be engaged totally in the world." Biden said.
Vice President Xi Jinping also acknowledges the importance of closer cooperation.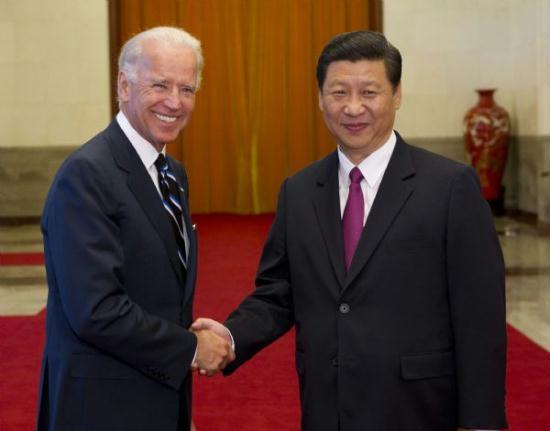 Chinese Vice President Xi Jinping (R) holds a welcoming ceremony for U.S. Vice President Joe Biden in Beijing, capital of China, Aug. 18, 2011. (Xinhua/Huang Jingwen)
Xi Jinping, Chinese Vice President, said, "Under the new circumstances, China and the United States share even broader common interests and co-shoulder more common responsibilities. Enhancing the China-U.S. relationship fits not only the interests of the two nations, but also that of the world."
After the talks, Biden went to a local restaurant in downtown Beijing to have a taste of local food.
Biden is working on a tight schedule during his six-day visit to China. He will also meet with President Hu Jintao and Premier Wen Jiabao on Friday and will later fly to Sichuan Province.
He's expected to continue the US push for China to allow its currency to rise in value against the dollar. Talks between both sides are also expected to touch upon human rights and arms sales to Taiwan.
Editor:Zheng Limin |Source: CNTV.CN