Watch Video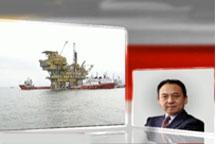 Play Video
For more on the oil spill, we're joined on the phone by Professor Qi Ye, from the School of Public Policy and Management at Tsinghua University.
Q1: Nine new oil spill sources have been found. How serious is this latest development?
Q2: What should ConocoPhillips do to minimize the loss and solve the problem?
Editor:Zhang Dan |Source: CNTV.CN