Watch Video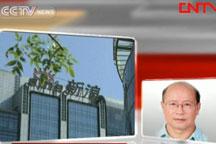 Play Video
For more discussion on China's micro-blogging, we're now joined on the phone by Mr. Liu Shinan, assistant editor-in-chief with the China Daily Newspaper.
Q1:Concerning the false rumor, is it just unavoidable on micro-blogs where everyone can be a reporter, a journalist?
Q2:There's another interesting finding about China's micro-blogs: they have much more negative emotions, like sarcasm and anger, than in traditional media. How do you make of it?
Editor:Zhang Dan |Source: CNTV.CN