Three years from now, the South-North water diversion project starts delivering water to China's thirsty North. CCTV reporter Wang Yizhi tells us about the efforts made to preserve the water quality in source reservoir and cost of such preservation.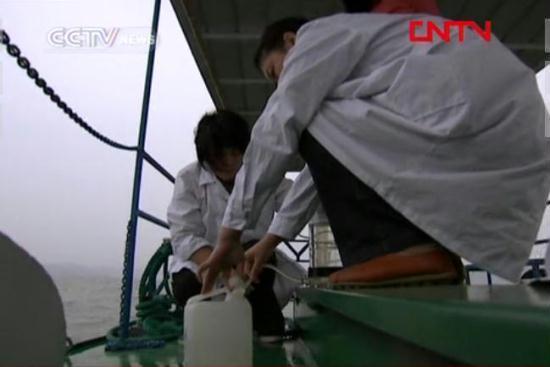 The water quality is the biggest concern.
Related reading:
MIANYANG, Sichuan, July 29 (Xinhua) -- The city of Mianyang in southwest China's Sichuan Province has lifted a water quality alert after the city's main water source was contaminated by waste chemicals from a local manganese plant.
The city's water is now safe to drink, according to a monitoring report jointly released on Friday by the city's environmental protection bureau and center for disease control.
The municipal government decided to lift its water quality alert and inform citizens about the change via local TV channels and websites, said Lu Liangjun, director of the emergency management office of the Mianyang municipal government.
Waste chemicals from the Xichuan Minjiang Electrolytic Manganese Plant were washed into the Fujiang River, the city's main source of water, by heavy rains last Thursday.
Mianyang residents resorted to buying bottled water after local authorities reported the contamination on Tuesday.
Sub-anchor: Water quality at Danjiangkou reservoir
We are very concerned about the water quality at Danjiangkou reservoir. You've said in your report the water quality is indeed one of the biggest concerns. Why do you say that? And when you say the water quality is classified at type two, what do you mean by that? Full story >>
Editor:James |Source: CNTV