Watch Video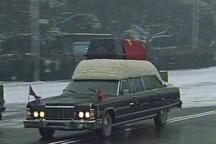 Play Video
The DPRK is holding a farewell ceremony for its late leader Kim Jung Il in Pyongyang. Kim's death was a shock not only to the DPRK. China, its border-sharing neighbor, and long-time friend was also caught by surprise. For China, peace and stability of the Korean peninsula is of utmost importance. But the country also says, it will not dispatch troops to DPRK.
Gunshot salutes bid farewell to the leader - Kim Jung Il's coffin, escorted by a convoy, has been taken around the city of Pyongyang for mourners' to pay their final respects.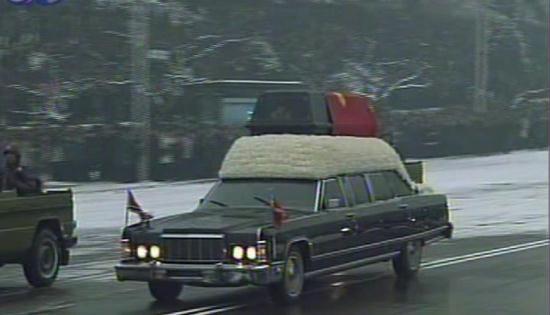 This TV grab shows that people attend a ceremony to bid farewell to late top leader of the
Democratic People's Republic of Korea (DPRK) Kim Jong Il in Pyongyang, the DPRK, Dec. 28,
2011. The Democratic People's Republic of Korea Wednesday bid final farewell to the
nation's late leader Kim Jong Il.(Xinhua)
On Wednesday, the People's Liberation Army of China spoke on Kim's death.
Col. Yang Yujun, spokesman of Ministry of National Defense, said, "We would like to express our deep condolence over the passing of the supreme leader of DPRK comrade Kim Jong-il, and also express our sincere sympathy to the DPRK military officers.
The day Kim Jung-Il's death was announced, the Central Committee of the Communist Party of China, the top legislative body, the State council, and the Central Committee of China's Military Committee, together sent their deepest condolences.
Two days later, Premier Wen Jiabao also offered his deepest condolences at the DPRK's embassy in Beijing.
Last week, Chinese Foreign Affairs Minister Yang Jiechi, spoke with US Secretary of State Hillary Clinton, and South Korean Foreign Minister Kim Sung Hwan on the phone. The trio exchanged views about the situation on the Korean peninsula after Kim Jong Il's death. Yang said that China will cooperate with the US and South Korea in maintaining peace in the peninsula.
The annual strategic dialogue between China and South Korea, which was held Tuesday, also focused on the situation in the region, and the possible resumption of the Six-Party talks.
Related stories
Editor:Zhang Dan |Source: CNTV.CN