Watch Video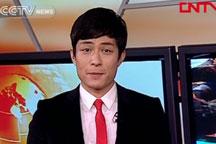 Play Video
For more on the National Commerce Work Conference, we are joined by reporter Li Kefu in the studio.
Q1: Hello Kefu, can you give us some background on this year's conference?
A1: Well first, let's take a look at the big picture on China's economy. Since the global financial crisis in 2008, the government has been encouraging consumers, particularly those in rural China, to buy more household appliances and cars through subsidies. But, these subsidies are set to expire soon. Therefore this year's commerce work conference will focus on new measures to further boost domestic consumption. Also high on the agenda is export growth, which is vital to China's economy but has been declining during the past few months. Weakening demand from the EU, as well as increasing labour costs here in China are both contributing to the slump.
Q2: Can you give us more details on the decline in export growth?
A2: Here are some facts and figures from the General Administration of Customs. In November 2011, the nation's exports increased by 13.8 percent from the year before. This looks impressive, but this is actually the smallest gain since 2009. And it's also not looking good for the foreseeable future. The Ministry of Commerce has predicted a slowdown in export growth could continue into at least into the first quarter of this year, with what they described as a "more severe" outlook. That means domestic consumption is all the more important in keeping China's annual economic growth rate above 8%.
Related stories
Editor:Zhang Dan |Source: CNTV.CN