Watch Video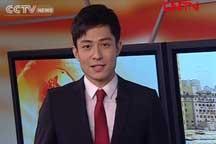 Play Video
We're joined now in the studio by our reporter Li Kefu, for some tips on securing those hot-to-handle train tickets.
Q1: What's the best way of making sure you get your tickets, using the new system? Any tips?
A1: Well, let's be totally honest -- it's not easy getting a train ticket during the Spring Festival Travel rush, simply because the demand is so high, and supply is limited. But thanks to the implementation of the so-called real-name ticketing system, it's certainly becoming more convenient. For the first time ever, you can order a train ticket online or by phone. There's currently only a Chinese version, so if you can't read Chinese, you may need to find a Chinese friend to order the ticket. You need to be ready with your ID - one ID, one ticket per train per day, that's the rule. You then log onto the Department of Railways official website: www.12306.cn . You have to be patient...! The system has been creaking lately, under the huge volume of orders. Once you've successfully logged in, you register with your ID. You then look for the train number and a seat; Step three, order your ticket and pay with online banking. Only Chinese banks are accepted for now, but that may change. Then you should be able to get an order number. One the day of travel, present your confirmation number, together with your password to get the printed ticket at the Railway station. Do arrive at the railway station on time, but not too early since there're always very crowded. The passenger's name and ID number will be printed on the ticket. Have a safe journey!
Related stories
Editor:Zhang Dan |Source: CNTV.CN