Watch Video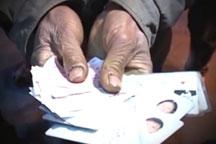 Play Video
The forty days Spring Festival travel rush period has begun since January 8th, as many Chinese people are making their way home to reunite with their families. But for some, it may not be a smooth ride. Let's turn to Yiyang city in Hunan Province, where a bus driver found seventeen train tickets left on his empty bus.
A parcel of tickets for a family reunion..but the owners left them behind....
Yuan Hui, Bus Driver, said, "I found the tickets when I was doing a regular check after the we arrived at the bus station. All the passengers had left at that time. There were seventeen train tickets in the parcel, each cost 99 yuan. Plus, there were fifteen ID cards, from those I learned that they were migrant workers. It is not easy for them to make a living here so these tickets meant a lot to them."
Yuan then turned to local police station for help.
They made an announcement throughout the bus station, but no one came to claim the tickets.
Luckily, there was a familiar face in the pile.
Huang Yong, Local Policeman, said, "By checking the ID cards, I found one of my old acquaintances.We come from the same place."
Huang called his old friend, Liu Dinghong, and found he was the owner.
They seemed happy about the discovery, but Liu told local police they had bought the tickets again after losing the originals, so they decided to help them get a refund at the train station.
Qu Qing, Local Policeman, said, "After considering the facts, the railway station decided to give them back all their money, because it was a special case."
The next day, Liu and other sixteen migrant worker boarded the train. Smiles on their faces and gratitude in their minds. With the kindness and help of strangers they now can see their loved ones soon.
Related stories
Editor:Zheng Limin |Source: CNTV.CN