Watch Video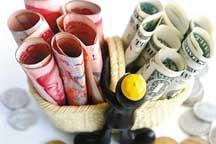 Play Video
Economic ties between China and US have become increasingly important as the US is haunted by a sluggish economy and high unemployment. Analysts say the US treasury secretary's visit to China paves the way for President Barack Obama's re-election this fall.
John Holden has worked in China for 30 years and is fluent in Mandarin. He served as the President of the National Committee on US-China Relations from 1998 to 2005. He says he feels the business environment now is more challenging for US companies.
John Holden said, "There has been perception among business that operating in China has become more difficult. The move towards indigenous innovation in China has created a lot of concern."
He refers to the Chinese policy to encourage home-grown technology. Many foreign companies are concerned that these policies give Chinese enterprises an advantage in competing with foreign counterparts.
And there are also concerned about how open China's market is. Sectors like communication and resources are still strictly controlled, and foreign companies are not welcome.
US investment in China dropped more than 20 percent in 2011.
This week, US treasury secretary Timothy Geithner starts his Asian trip. His visit is considered 'significant' for bilateral economic and trade ties. And as the US elections draws nearer, the relationship between China and US is weighing much more on politics than before.
John Holden said, "In the US this year, China has become, for the first time in my memory, the issue that is discussed by presidential candidates in every debate. So China is becoming bigger, more influential, more consequential, and American people want to know what candidates think about it and what they are going to do. "
Although there are many issues concerning trade, currency and market access, analysts say this year is of decisive importance for China-US relations. Resolving issues through dialogue rather than politicizing economic issues would help maintain sustainability of the two economies. Geithner's visit to China marks the first step China and US are taking together in 2012 to facilitate world economic recovery.
Related stories
Editor:Zhang Dan |Source: CNTV.CN