Watch Video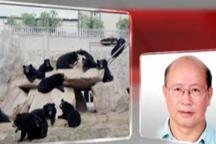 Play Video
For more on the issue, we are joined on the phone by Mr. Liu Shinan, senior columnist for China Daily. Good evening, Mr. Liu.
1. Extracting bear bile has been going on for over 1,000 years, but only recently has debate erupted on the issue. Why do you think it's coming to a head now?
2. We've just seen that there could be replacements for bile. So does the dispute lie in the conflict between traditional Chinese medicine versus the protection of animals or between different ways to develop TCM?
Editor:Zhang Rui |Source: CNTV.CN