Watch Video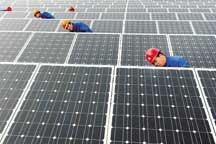 Play Video
The US Department of Commerce confirmed on Tuesday that the country will prolong its anti-dumping and anti-subsidy investigation on photovoltaic, or PV, products that are made in China. The Department is scheduled to announce whether it will impose a punitive tariff on these products on March 2nd.
Over seven solar manufactures based in the U.S. filed an appeal with the Department of Commerce, claiming that the Chinese government is heavily subsidizing photovoltaic products manufactured in China.
The Department decided to postpone the final result of such investigation till March 20th because "too many Chinese PV product manufacturers and types of subsidies are involved in this case."
A US-based consulting firm estimates that American customers will pay an extra 2.60 billion US Dollars on solar energy products in the next few years if a 100% punitive tariff is eventually imposed on Chinese-made PV products.
Editor:Zhang Dan |Source: CNTV.CN