Watch Video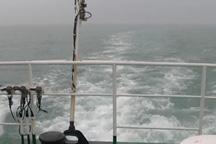 Play Video
Turning to South China's Guangdong Province where clean-up work continues around the South Korean chemical tanker which sank last Tuesday. The vessel contains 7-thousand tonnes of sulphuric acid and 140 tonnes of residual fuel oil. And once again the environment risked bearing the brunt of the accident. It's time for us to review the cost of the booming maritime transportation.
This time, the goddess of wisdom has yielded to the power of Poseidon, god of sea. The ship Kenos Athena quickly became the center of public attention when it capsized off the coast of Guangdong. Usually leaking oil would be the big environmental fear in these situations, but this time there is a much more dangerous chemical at play -specifically highly corrosive sulfuric acid - and there are 7000 tons of them.
But there are some other figures behind the scenes worth considering.
As one of the major arteries for China's maritime transportation, the sea around Guangdong province has seen strong growth in recent years. According to statistics from the provincial maritime administration, over 3 million ships pass through these waters each year, and like the Athena, nearly 90 thousand of them are carrying dangerous chemicals. While there can be no guarantee of safety, minimizing damage when there is an accident is crucial.
Huang Xianwu, the director of Shanwei Maritime Administration, said, "We are urging the ship owner to speed up their salvage plans as much as possible, include providing us with detailed information and structural design of the ship. The longer the ship stays in water, the greater the risk."
Such a tremendous volume of sea traffic will inevitably have impact on the environment; it is a difficult task to balance economic growth and environmental protections.
Growing shipping has brought prosperity to coastal regions, but it is also posing new environmental concerns. Hopefully this incident will provide a valuable lesson in handling such events in the future.
Related stories
Editor:Bai Yang |Source: CNTV.CN