Watch Video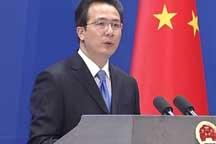 Play Video
On March 20th, the United States announced preliminary punitive tariffs on solar panels imported from China. Its four-month investigation ruled that Chinese solar panel exporters have an unfair trading advantage due to government subsidies that target exports. China's trade regulator has denied this statement, and responded by saying the decision will damage both countries' interest.
12 hours after preliminary results from the US, The Ministry of Commerce spoke out against the decision through its website.
The Commerce Ministry says that Chinese producers of photovoltaic solar panels are competitive in the international market because of constant technological upgrades and an improvement to the management system which lowers costs.
It also said, "The tariffs would harm trade and the development of clean energy in both countries."
Within just a month's time, there have been several trade conflicts between the world's two largest economies. In March the Obama administration raised a trade case against China, trying to force the country to relax its export restrictions on rare earth minerals.
What's more, on March 19th, a day before the investigation results for solar panels were released, the US government set large punitive duties on imports of steel wheels from China, in the latest sign of trade tension between the two countries.
Responding to the recent issues, China expressed hope for more negotiations than trade wars.
Hong Lei, spokesperson of Ministry of Foreign Affairs, said, "The trade volume between China and the US has reached a very high level, so small conflicts are to be expected. The key point is that we should solve these conflicts through negotiations, with mutual respect, equality and mutual benefit. "
On Feb 28, US President Obama signed an executive order creating a Trade Enforcement Unit. A week later, the country passed a bill that ensures the government can impose controversial countervailing duties on imports from so-called non-market economy countries.
Sun Guangbin, secretary general of Solar Energy & PV Products, CCCME, said, "The new bill has targeted China and other developing countries. For us manufacturers, the purpose of the act is in fact protectionism. It has become a political move rather than a trade act especially in the election year. "
Editor:Zhang Dan |Source: CNTV.CN