Watch Video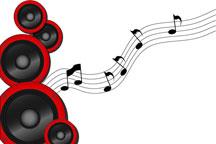 Play Video
The National Copyright Administration has released a new amendment draft regarding copyright laws in the music industry. The new article says music will be copyright protected for three-months. But after that time, the music can be used without permission from the producers. CCTV reporter Hu Chao has been talking to one lawyer about why this has caused uproar in China's music industry.
According to the draft, after the three-month protection period, those using copyright without permission should register in related government departments, marking the sources and paying fees to the China Music Copyright Society, which is a third party copyright management organization. Many music producers oppose the articles, saying they have lost their basic rights to handle their own works under the new draft.
Zhou Junwu, Senior Partner of JT & N Law Firm, said, "According to the draft, the music producers will lose the pricing right of their works to the copyright management organization. They also lose the right to decide who their works are sold to."
Many music producers feel offended by the draft. They worry that the articles will result in the misuse of their musical creations. Many of them are preparing to voice their opinions to the copyright administration. However, some experts also point out the goodwill of the draft.
Zhou Junwu also said, "It seems that the draft aims to popularize original music, and provide channels for music producers to earn more money. Before there are no articles to clarify which party to pay for the works when they are quoted legally."
Zhou Junwu noted that China's pop music industry has been going through hard times. He thinks the three-month protection period should be extended to one year or more. He also says the copyright management organization should implement a transparent and fair charging system.
A new amendment draft to copyright laws has raised eyebrows in the country's pop music industry. Experts say that while the draft does look to further popularize original works, more weight should be added to protecting artists and those holding the copyrights.
Related stories
Editor:Bai Yang |Source: CNTV.CN