Watch Video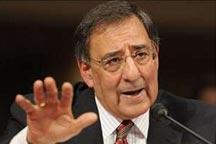 Play Video
The US Secretary of Defense Leon Panetta is in Hanoi for talks with his Vietnamese counterpart Phung Quang Thanh. His visit came just after he attended the Asia Security Summit in Singapore.
Panetta arrived in the capital a day after making a historic visit to Cam Ranh Bay - becoming the most senior US official to return there since the end of the Vietnam War in 1975.
The bay served as America's largest air and naval hub during the war. Panetta's visit made clear Washington's intent to help its allies in the Asia-Pacific region develop and enforce maritime rights in the South China Sea.
Leon Panetta, US Defense Secretary, said, "The goal of the United States, let me make clear, is to advance exactly what the general referred to, advance the independence and sovereignty of all nations in this region."
At the same time Panetta detailed plans to boost US military presence in the region, including a modest increase in ships and more troops that would mainly rotate in and out.
Defense officials have said that by 2020 the US Navy would add about eight ships to the Asia-Pacific region, and would have about 60 percent of the fleet assigned there.
Leon Panetta, US Defense Secretary, said, "It's in the interest of stability to have a strong Vietnam, a strong Indonesia, a strong Philippines, a strong Singapore, and strong nations throughout the Asia-Pacific region."
Panetta's next stop is India, the largest weapon importing country. Weapon sales are believed by many military experts to be a major issue during the talks between the two sides.
Panetta visited Indonesia, Japan and South Korea at the end of last year. He denied the questioning that his two Asia visits are challenging China. But analysts say that it is making the regional situation more complicated.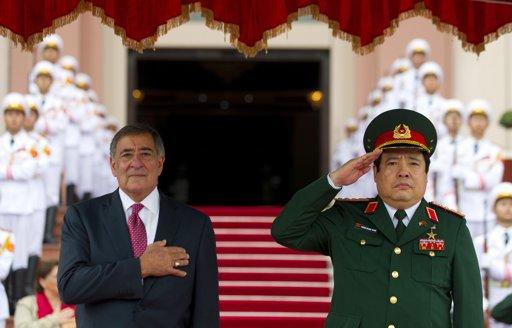 U.S. Secretary of Defense Leon Panetta, left, participates in an arrival ceremony
with Vietnam Minister of Defense Phung Quang Thanh at the Ministry of Defense in
Hanoi, Vietman, Monday, June 4, 2012.
Editor:Wang Chuhan |Source: CNTV.CN