Watch Video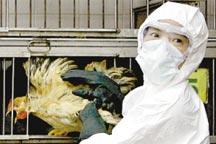 Play Video
The Hong Kong's health authorities confirm that a 2-year-old boy had contracted bird flu. The boy is currently receiving isolated treatment at a local hospital but his condition remains serious.
The young boy comes from neighboring Guangdong province. He arrived in Hong Kong on May 26 with his family, seeking medical treatment after running a bad fever for weeks.
He checked into a private clinic in Mongkok, and was later transferred to a local hospital for intensive care after he tested positive to the deadly avian influenza.
York Chow, secretary of Hong Kong Food and Health Bureau, said, "Our preliminary investigation shows that the boy went to a poultry market where his mother takes him sometimes to buy food. We need to further investigate that market before making any conclusion. At the moment, it is an isolated case. We feel that there is no need for panic among Hong Kong residents."
The investigation shows the boy entered into contact with a live duck, sometime between May 17 and 19. That was in Guangzhou.
The department is also testing people who have been in contact with the child. So far, they have all tested negative.
He Jianfeng, head of Epidemic Studies Institution, Guangdong Disease Control Center, said, "Tests have been conducted at the market and surrounding markets. No signs of a bird flu outbreak have been found. We've intensified disease monitoring and infection control in the market and its surroundings."
The Hong Kong Centre for Food Safety is in contact with its mainland counterpart. Once the source of the virus is located, a 13-kilometer radius will be declared an "import control zone." The import of live poultry and poultry products will be suspended for 21 days.
Editor:Wang Chuhan |Source: CNTV.CN